If you would like to support the running of this site for free, please click on the adverts.
Click to see our Facebook Page:-

On this page: reviews of vegan wraps, bread, rolls, and similar products, and where you can get them.
Because taste is so subjective, you may like to take a look at the "What May Affect My Reviews" page before reading the reviews.
Although many bread products are vegan, watch out because some are not, such as Brioche rolls, and some only sometimes are, like hot cross buns.
Top Choices
Our top picks from this page are Mission wraps, both Original and Wheat & White Wraps. Also lovely are crumpets.
Here are the vegan wraps and bread we have tried so far (we will add more as we try it)…
Vegan Wraps
Mission Deli Original Wraps and Wheat & White Wraps
I love these wraps. they taste good, I like how they feel when eating them, and they last for a long time in the fridge once opened. I use them as an easy (very thin) base for vegan pizzas, and for wraps.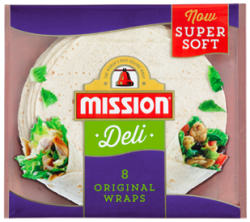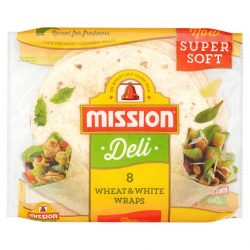 Mission Deli Cheese Mini Wraps
I was really excited to see something cheese flavour that was vegan! Because of the cheese flavour, I thought I would like these better than the plain wraps. In fact, I actually liked them less. I didn't find that they tasted very cheesy, so I was a bit disappointed.
---
Other Bread Products
Warburtons Crumpets
These are really nice toasted with vegan butter and sweet sauce on.
Comments
Have we made a mistake, or is any of the food we have featured no longer vegan? Do you have an alternative view on a vegan food product we have tried? The more opinions people have to go on, the better, so please leave a comment.